TheCityFix Labs 2022 I Accelerating Nature-Based Solutions
Are you concerned about the vanishing green cover and widespread pollution across Indian cities? Do you have a solution that uses natural processes and approaches towards countering these challenges? 
TheCityFix Labs India seeks to establish a platform that brings together entrepreneurs with investors, technical experts and the public sector to implement nature-based solutions (NbS) on ground. The initiative aims to identify nature-based solutions that address the pressing challenges concerned with air, water and green space in cities. Winning enterpises will get the chance to pilot their initative and receive tailored mentorship.
 
Opportunities for the Winners Teams
The main intent of the lab seeks is to create a coalition of government and private sector action that can scale much-needed urban NbS quickly. The winners of the Accelerator will receive the following:
Pilot design and implementation support up to USD 15K
The opportunity to associate with WRI India's domain experts and a global network of mentors including government officials at the national, state and city level, potential investors and markets
Tailored mentorship that includes business development and strategy, legal compliance, team building and other technical support
Meet the Winners 
To know more about the 5 winners and the other 8 shortlisted organizations, click here.
 
About the Pilot Sites
Collector's Colony Municipal School, Chembur, M/W ward: The municipal school is in a ward where air pollution levels are very high, causing a high risk to health of children and other inhabitants. The school also experiences high heat during summers. Know more here: https://bit.ly/3qpOfGj
University of Mumbai, Kalina: The University is located in a ward that faces high flood risk, high land surface temperature and high NO2 and SO2 concentration. The potential risks that the campus faces are expansion of built up area within the campus, associated green cover loss, wetland/marshy land depletion, uprooting of trees during storm and waterlogging. Explore the site here: https://bit.ly/35rM8KQ
IIT Bombay:  A portion of a natural stream that flows through the campus connecting the Vihar lake and the Powai lake has been a chosen as a pilot site. The stream offers a potential for overall rejuvenation including improvement in water quality, water retention capacity and potential for bio-diversity enhancement. Explore the site here: https://bit.ly/45eC3L8
Scouts & Guides District Training Centre, Powai: The training centre is visited by BMC municipal school students and teachers from across the city for training camps. The site offers a potential land parcel that could be utilised for farming. The stakeholders, importantly the students will get a hands on experience of engaging with the farm. Explore the site here: https://bit.ly/43iKIuC
News & Updates
LAUNCH
The accelerator was launched on the 25th February 2022 by Shri Aaditya Thackeray, Former Cabinet Minister Tourism and Environment, Government of Maharashtra. The launch event was attended by pilot partners, including Brihanmumbai Municipal Corporation (BMC), University of Mumbai and Tata Institute of Social Sciences. Representatives from the partner institutions shared about the climate-induced local challenges such as heat, flooding, and air pollution amongst other challenges, witnessed in their education campuses. They expressed their willingness to support innovative ideas and solutions to resolving these challenges through the accelerator.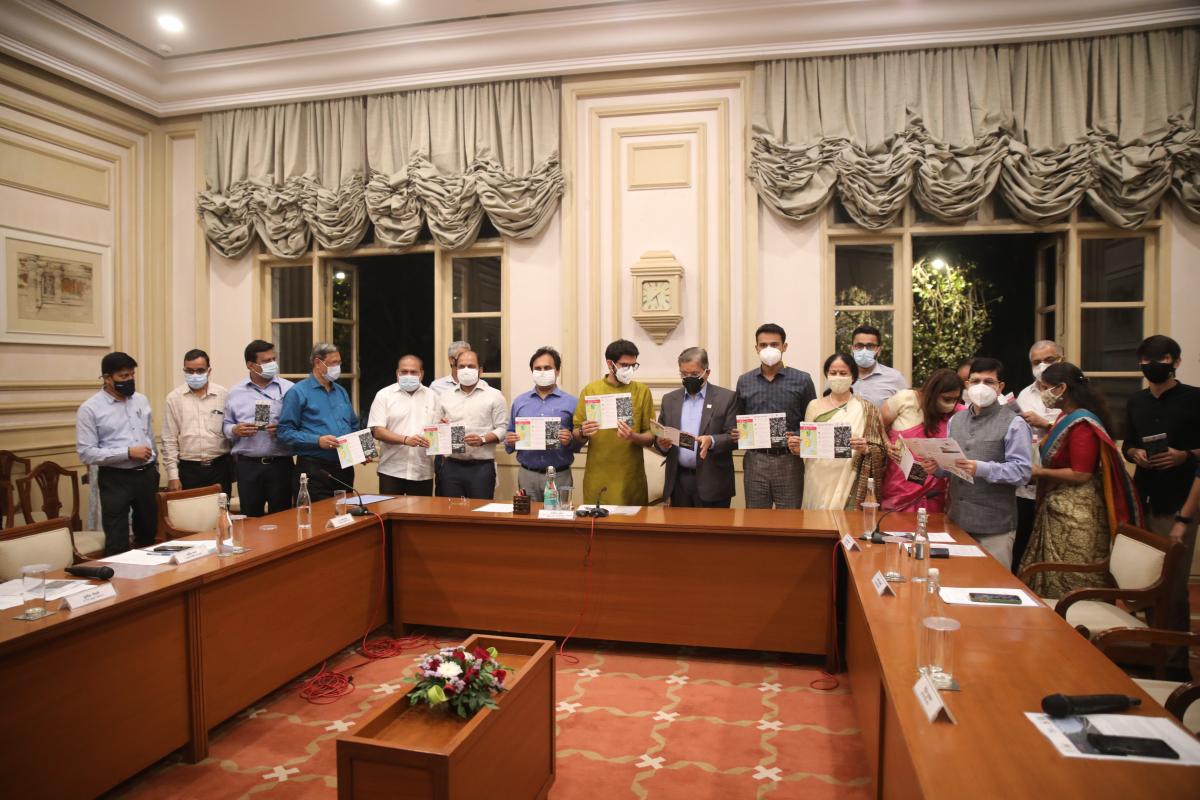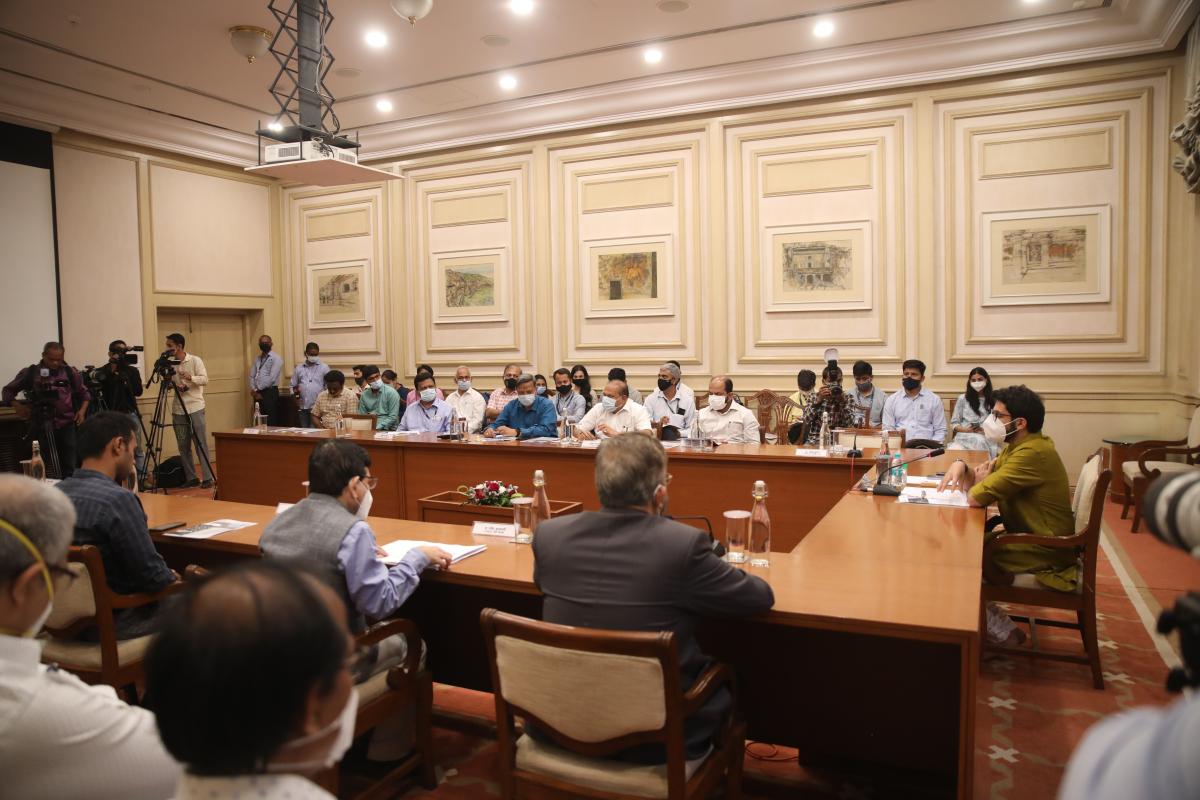 JURY EVENT
An in-person jury event was held where 13 shortlisted solution providers (out of the overall 90+ applications that were received) pitched to a diverse panel of external jury. The jury comprised of technical experts, investors, and pilot institution representatives. This provided an impartial assessment that considered technical feasibility, scalability and pilot impact of the solutions. Five out of the 13 shortlist emerged as 'Winners' of the lab.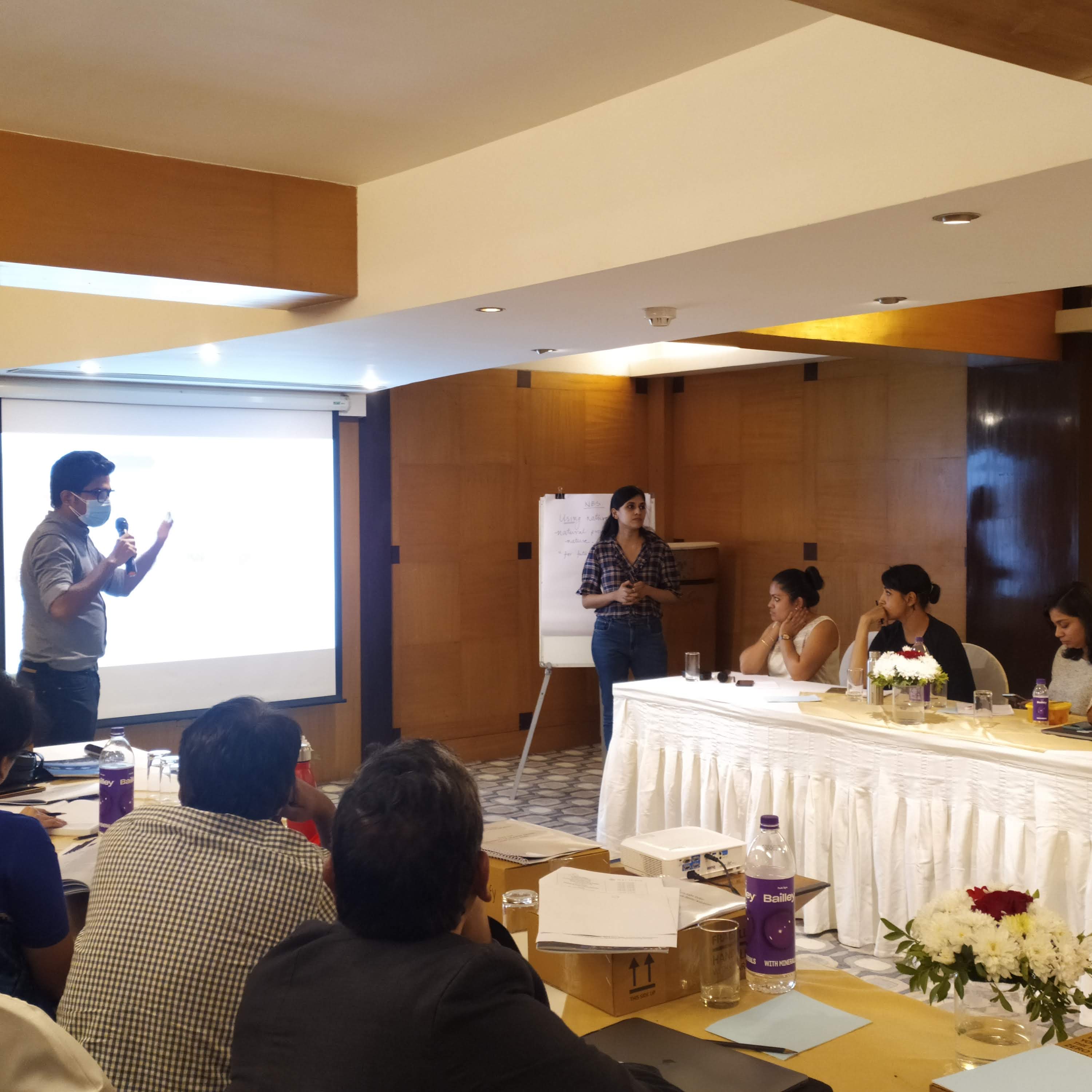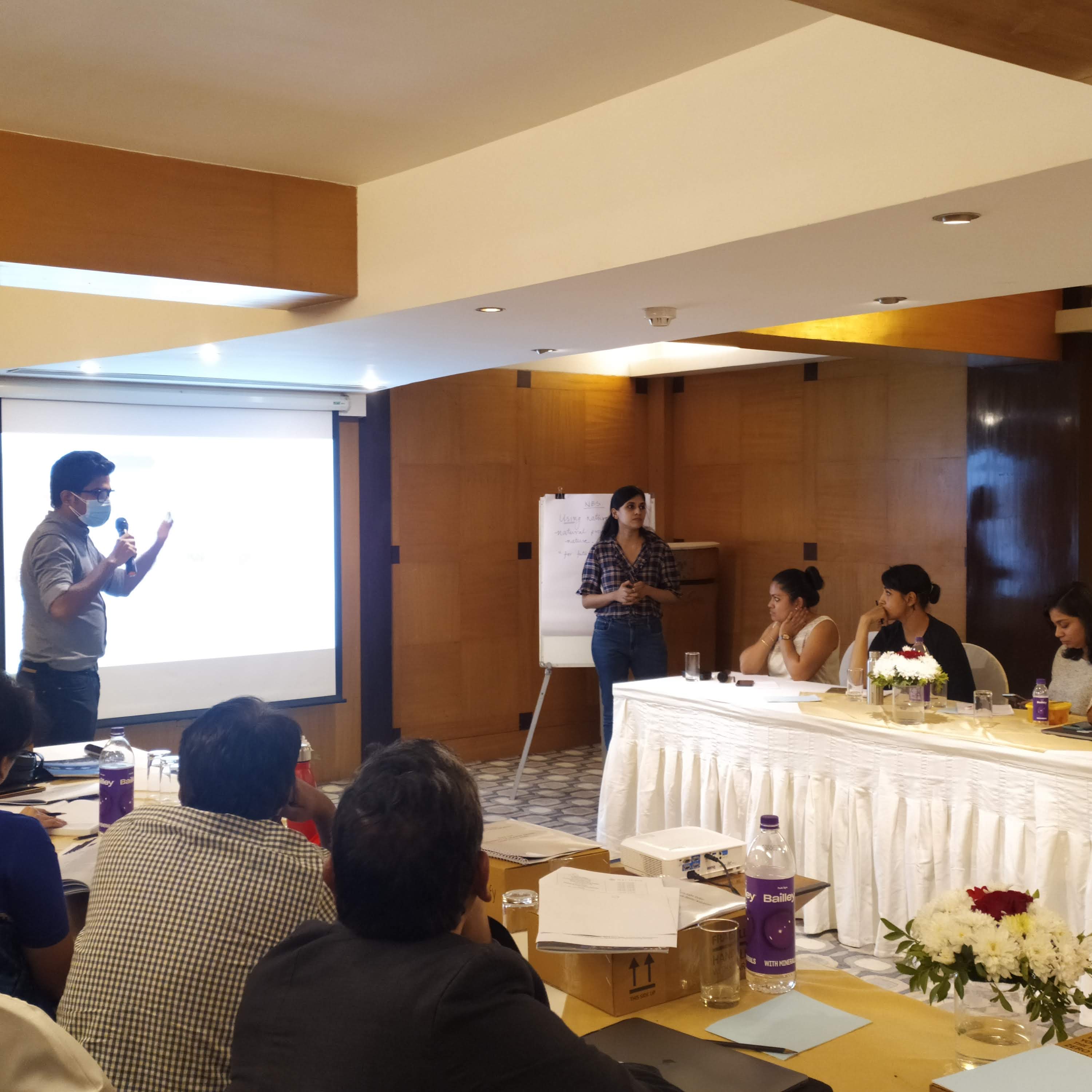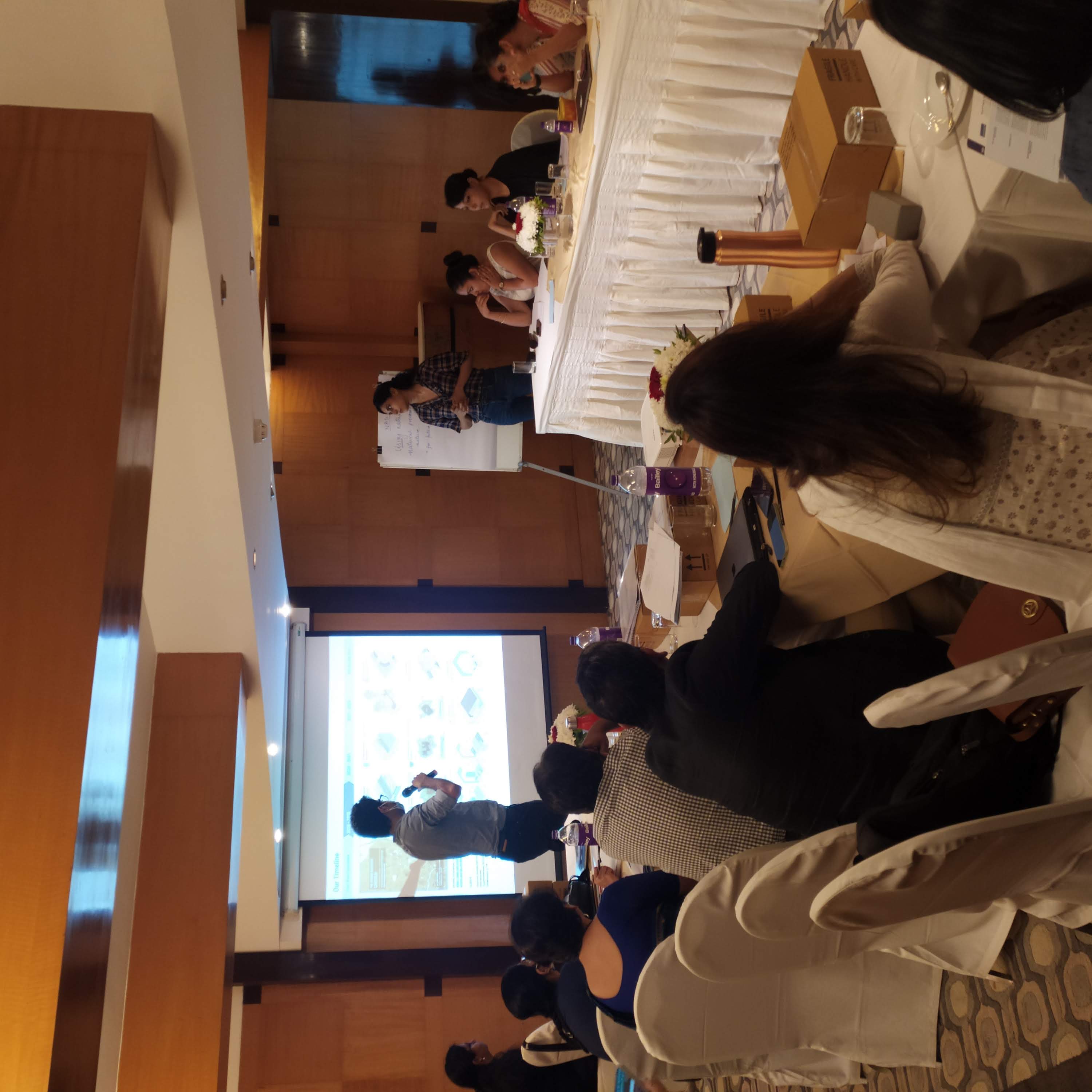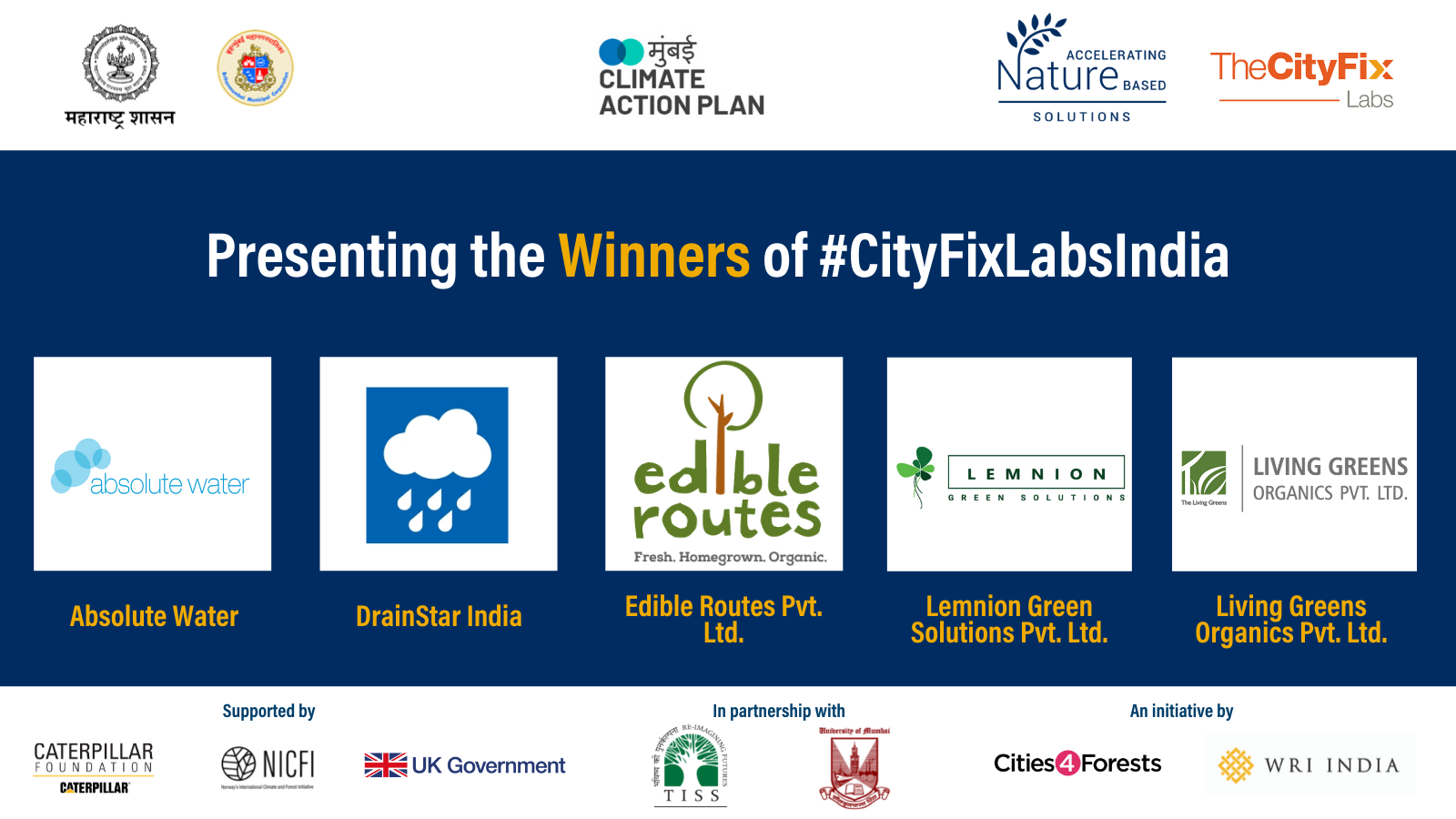 COMPLETED PILOT PROJECTS
1. Portable Farming System at Mumbai Public School, Collectors Colony School Building, Chembur, Mumbai The Portable Farming System comprises of urban vegetable farming units of 10 ft (L) X 4 ft (b) X 5 ft (h) dimension, which are equipped with a leakproof container, rust-resistant iron frame, drip irrigation system, sub-surface drainage system, soil-less organic medium and shade net. The PFS can be installed both on rooftops as well as on ground. The implementation was done by Living Greens Organics Pvt. Ltd.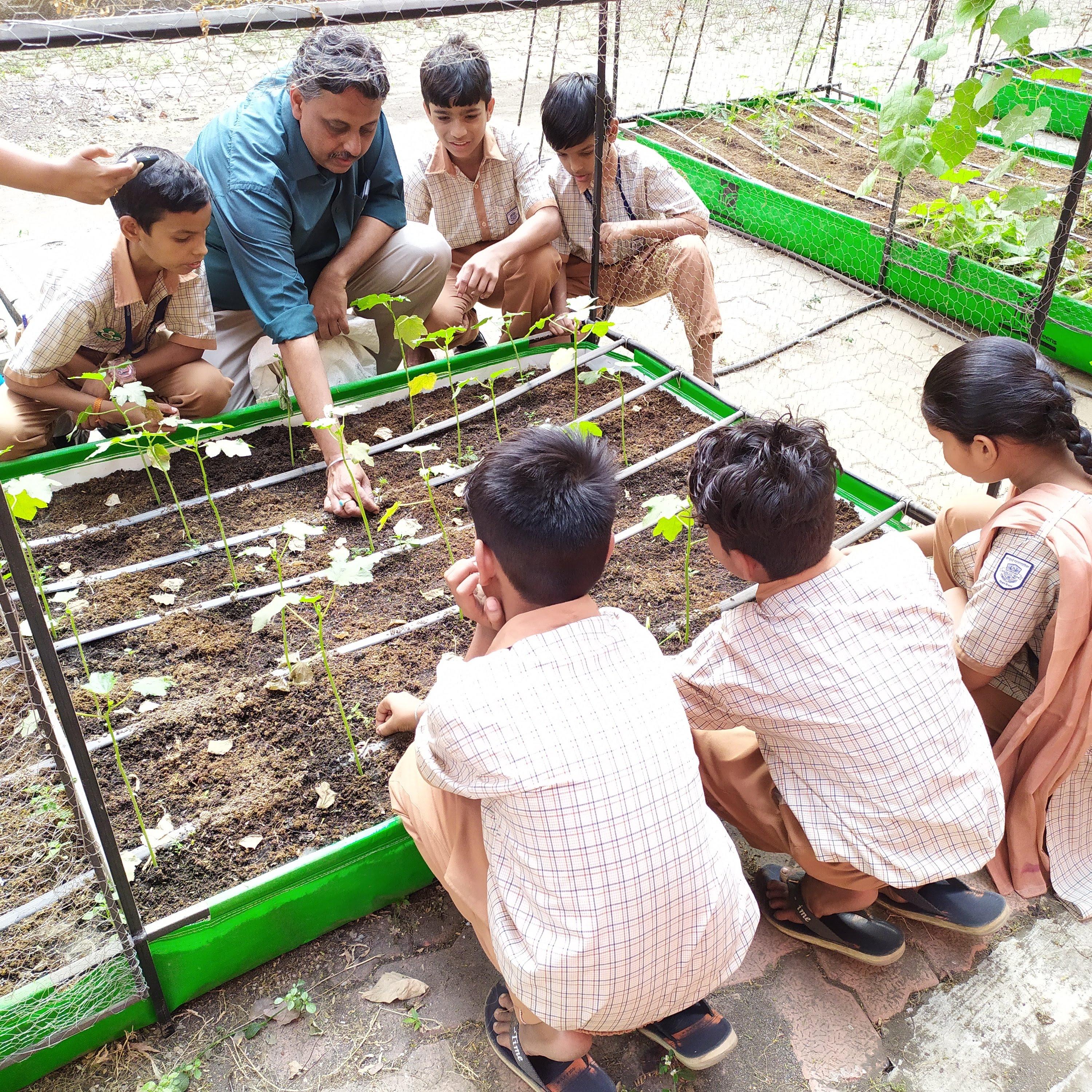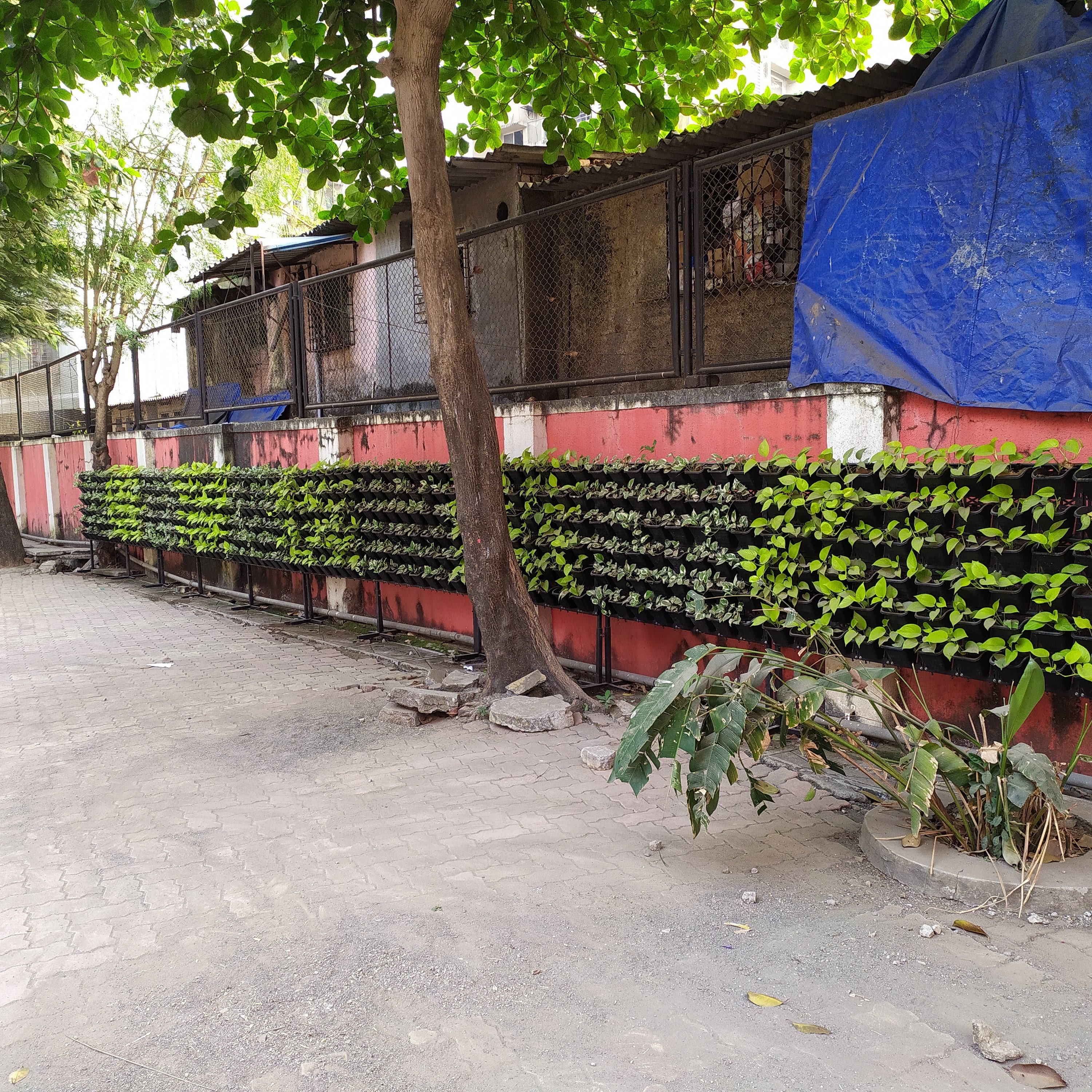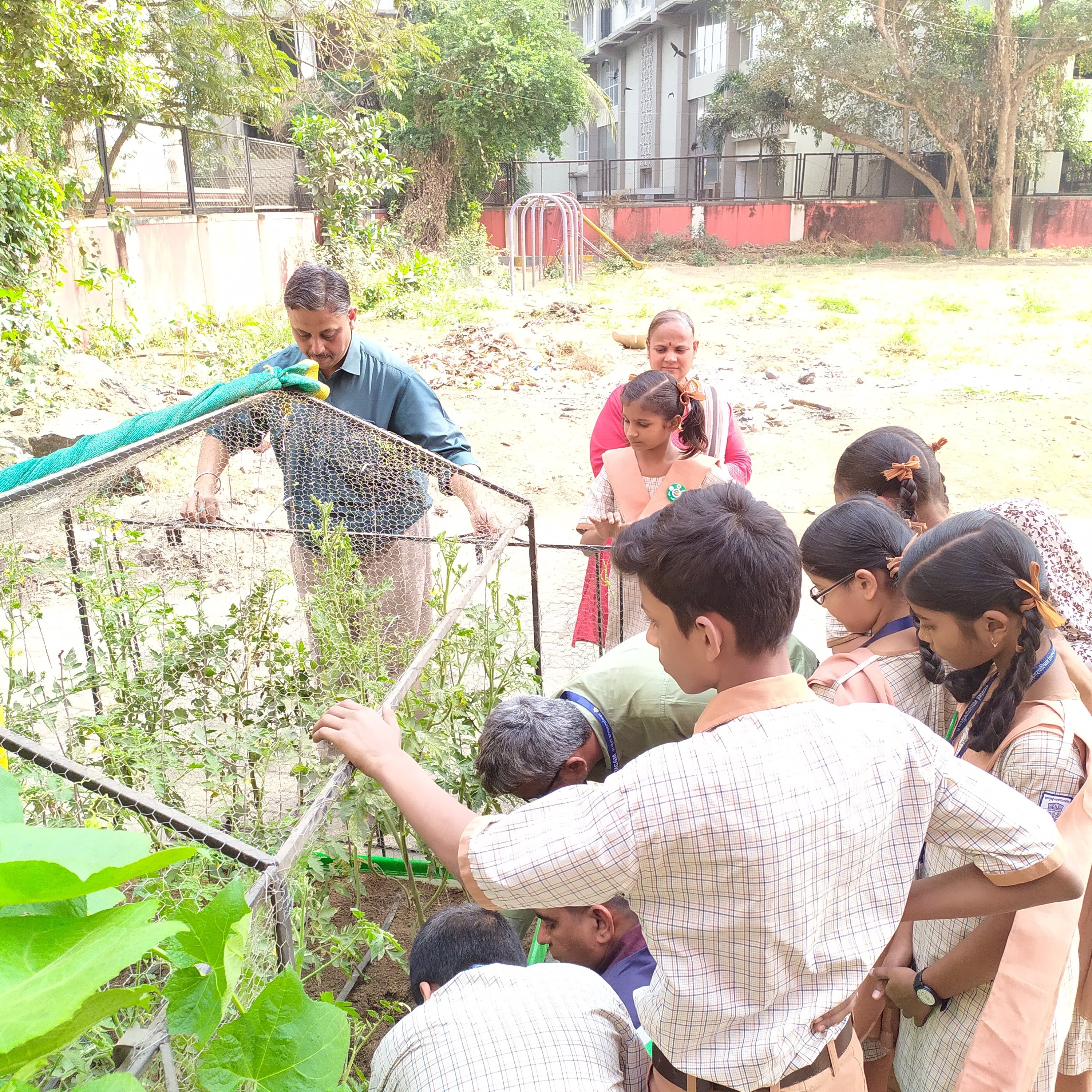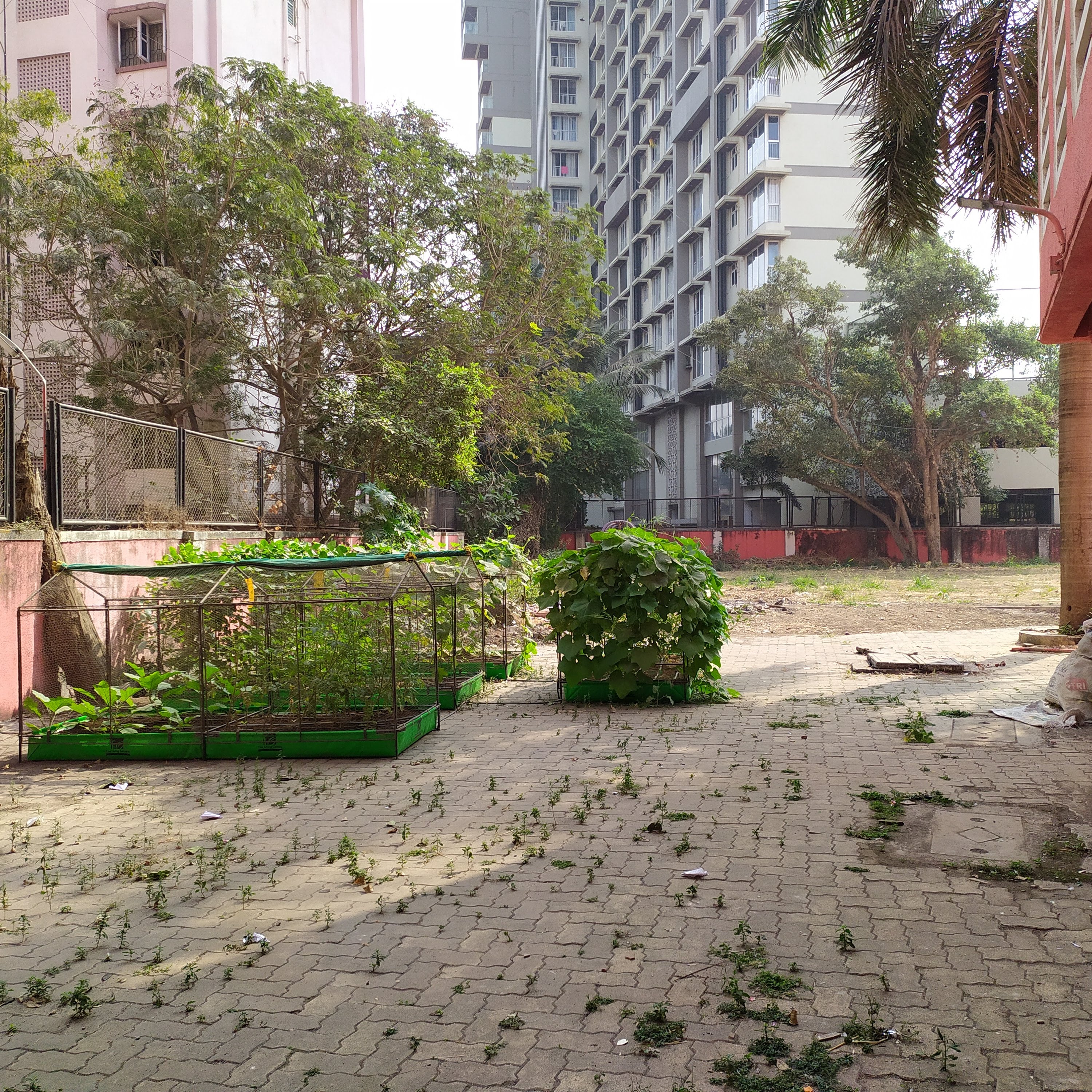 2. Siphonic Surface Drainage System at Mumbai Public School, Collectors Colony School Building, Chembur, MumbaiThe system comprises a series of chambers that collect and filter rainwater. These are then channelled through small diameter pipes that provide quick suction of rainwater. The filtered rainwater is then used to recharge groundwater through a borewell. The implementation was done by Drainstar India.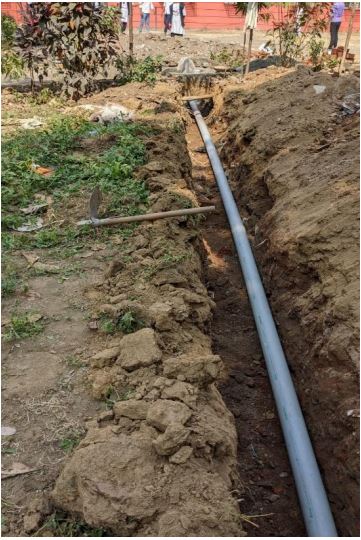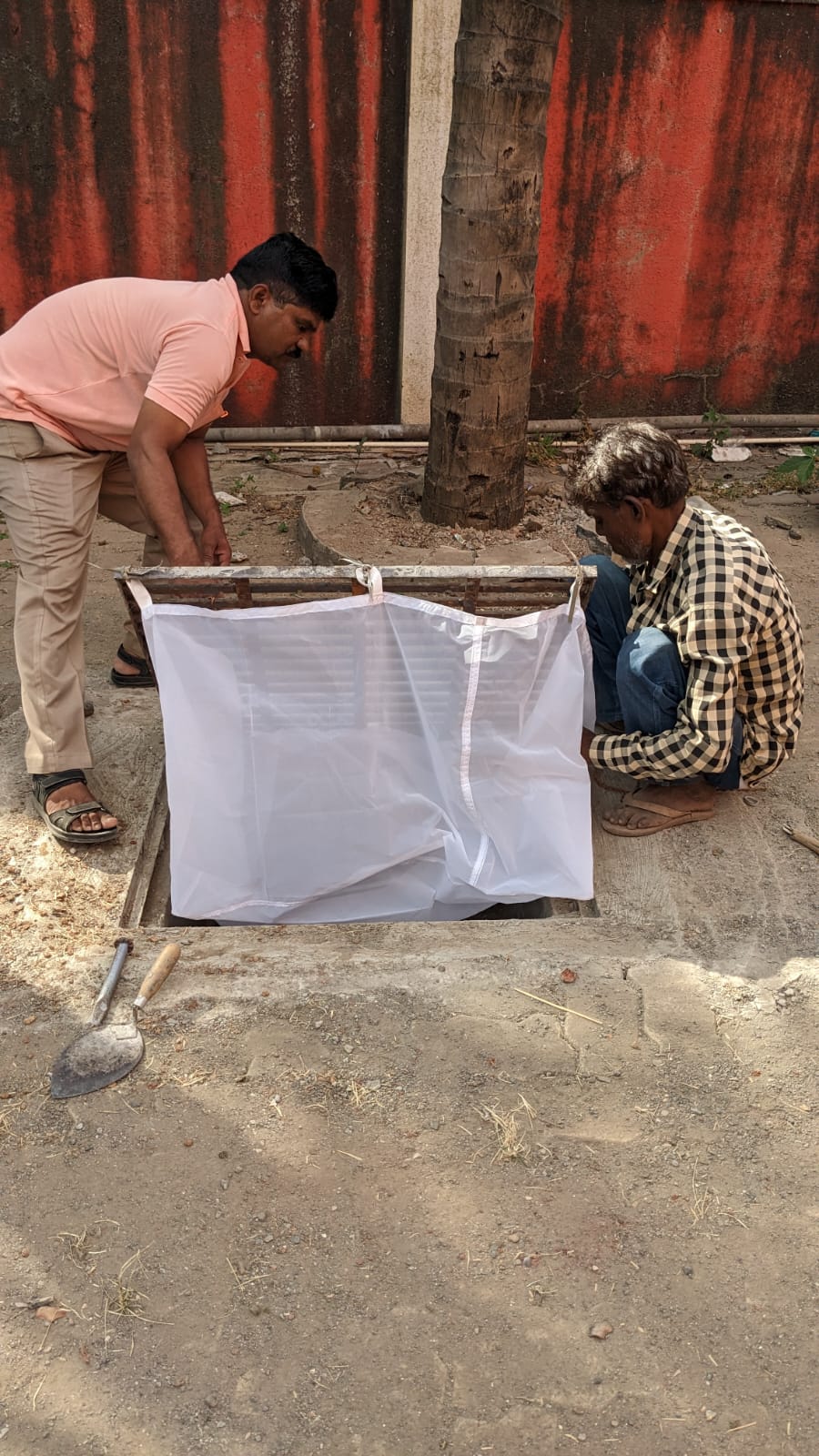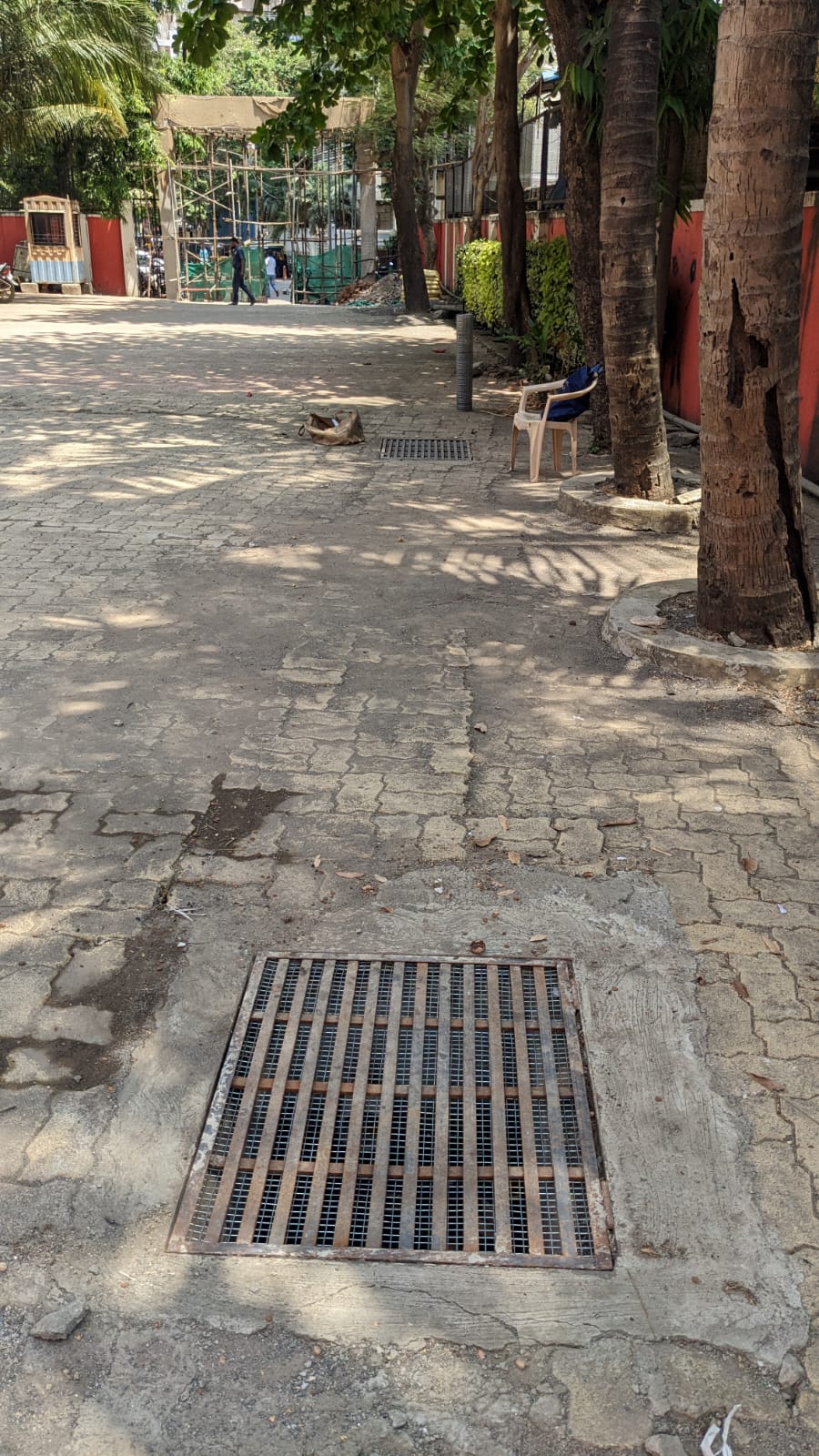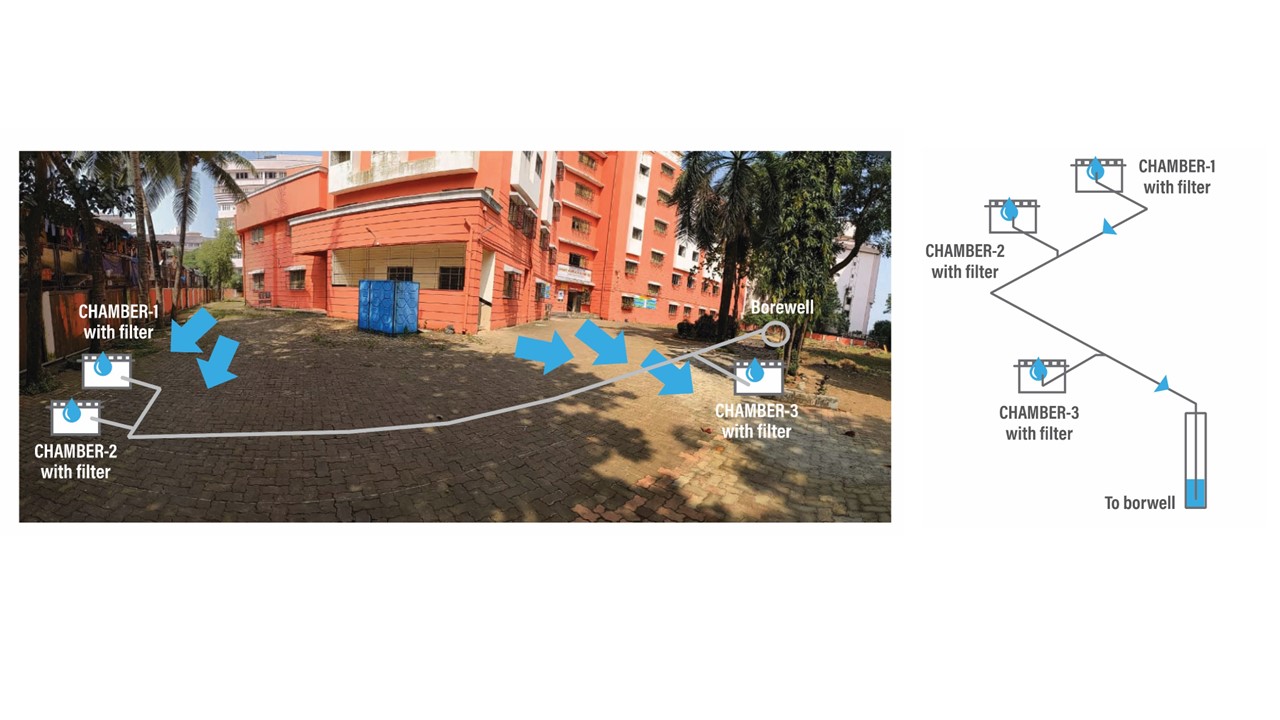 3. Food Garden at Scouts & Guides District Training Centre, Powai, Mumbai The food garden is a green space of about 2000 sq. ft. created for the students, teachers, supervisors to grow different kinds of vegetables. There are 20 brick beds in total, lined with drain trays and weed cloth. The beds are filled with gobar khad, cocopeat and potting mix. Additionally, drip irrigation has been set up that cuts down on manual labour and saves water. The implementation was done by Edible Routes Pvt. Ltd.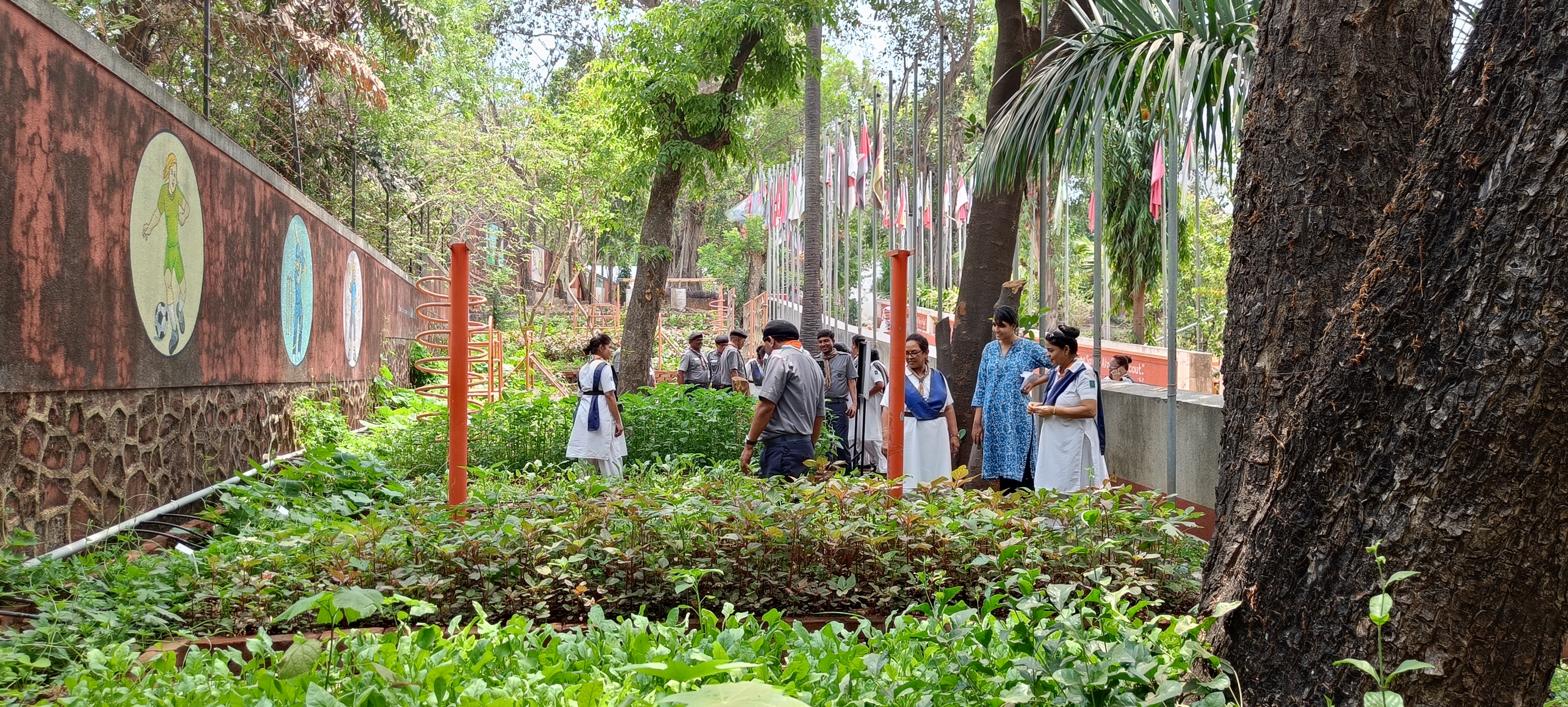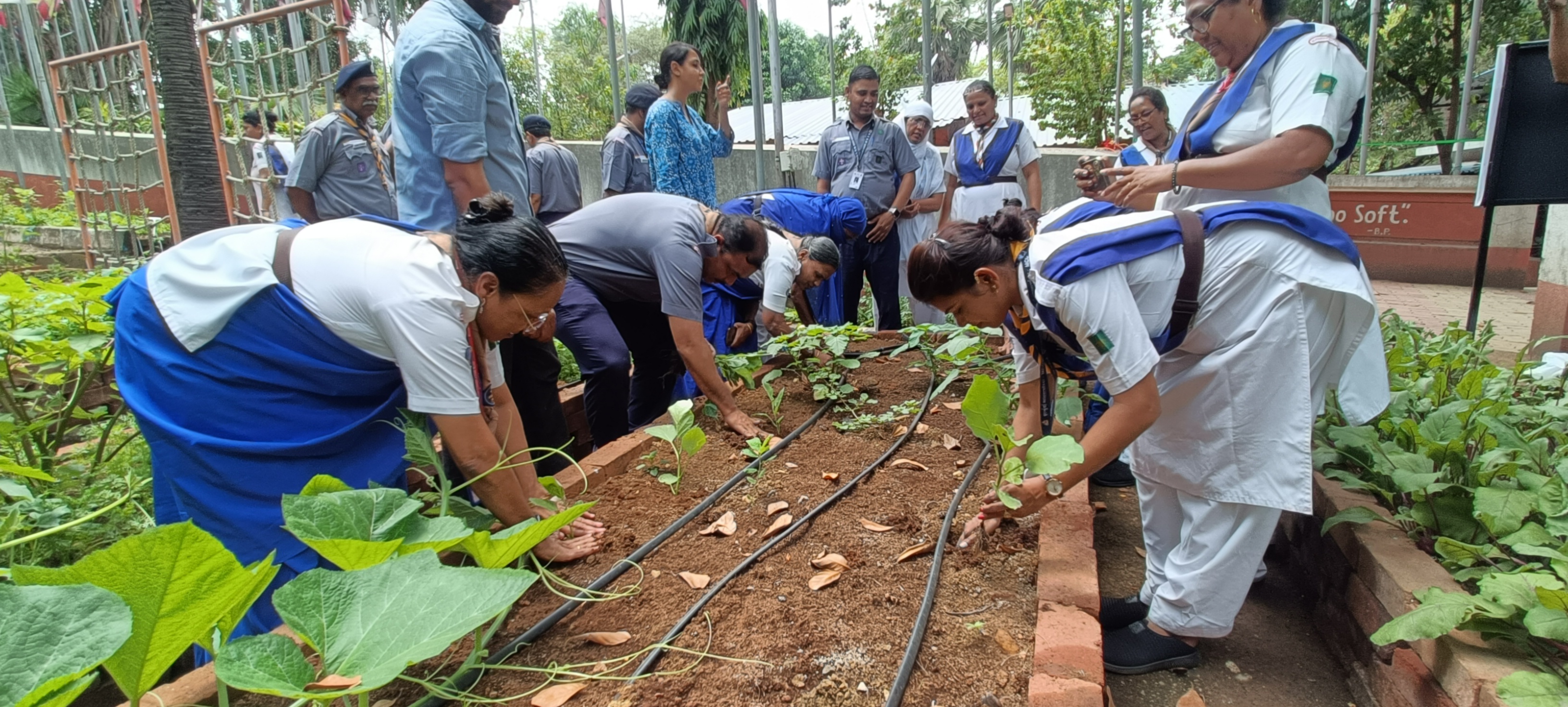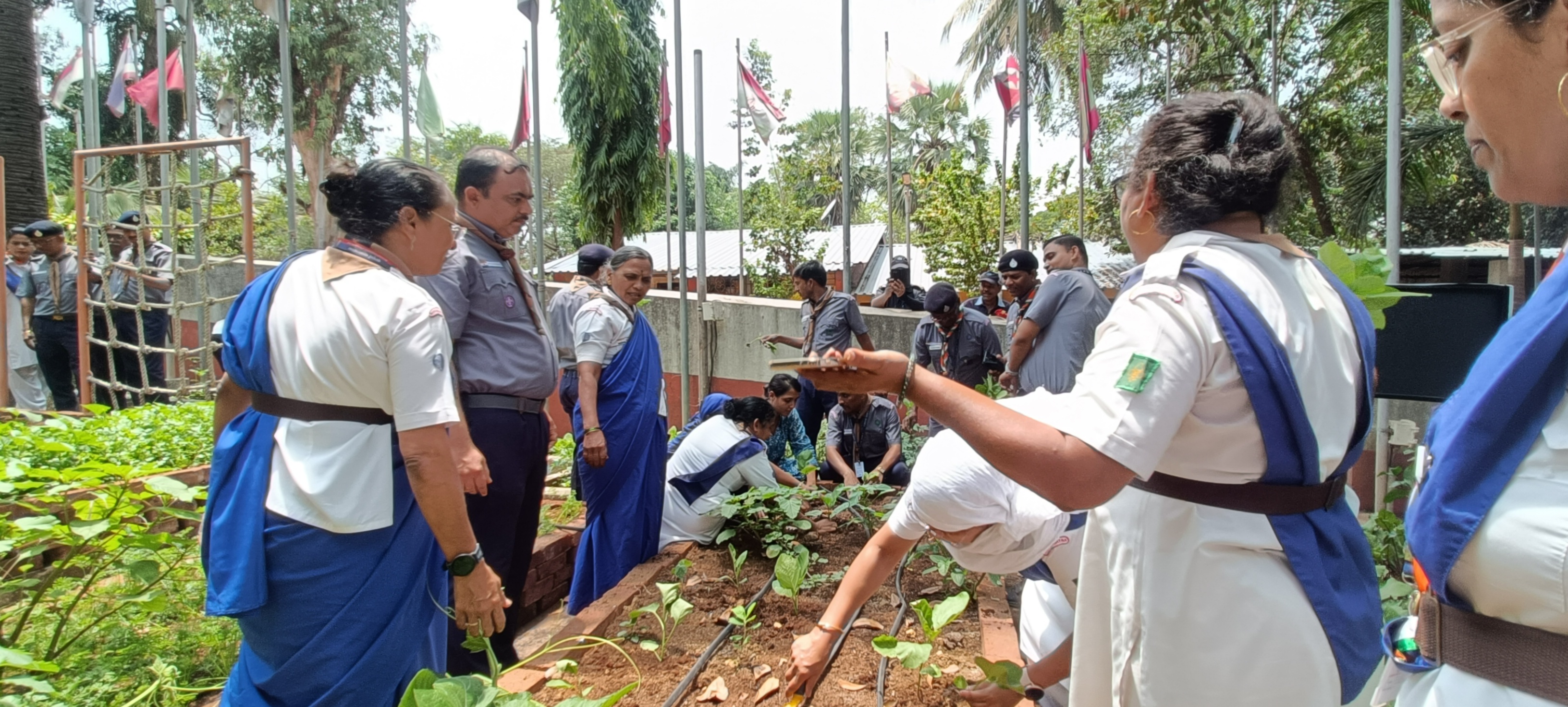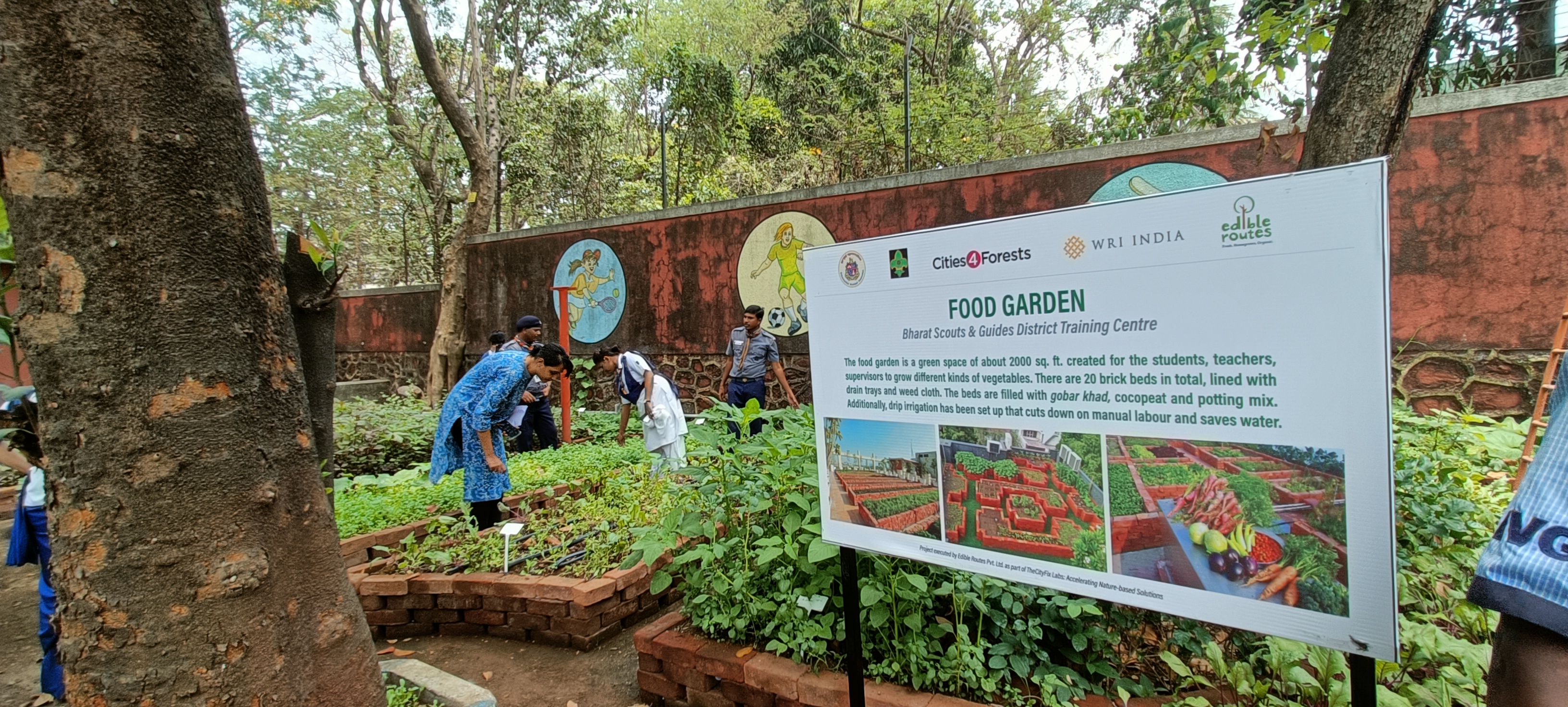 WORKSHOPS & MASTERCLASSES
1. 2-day workshop was hosted for the accelerator cohort with 6 sessions and a total of 33 attendees. The workshop covered a range of sessions, including using communications to target primary and tertiary audiences, a panel discussion on how to collaborate with municipal and national governments, a sharing lessons learned from on-ground implementations, and hosting gender-inclusive stakeholder engagement plans for pilots.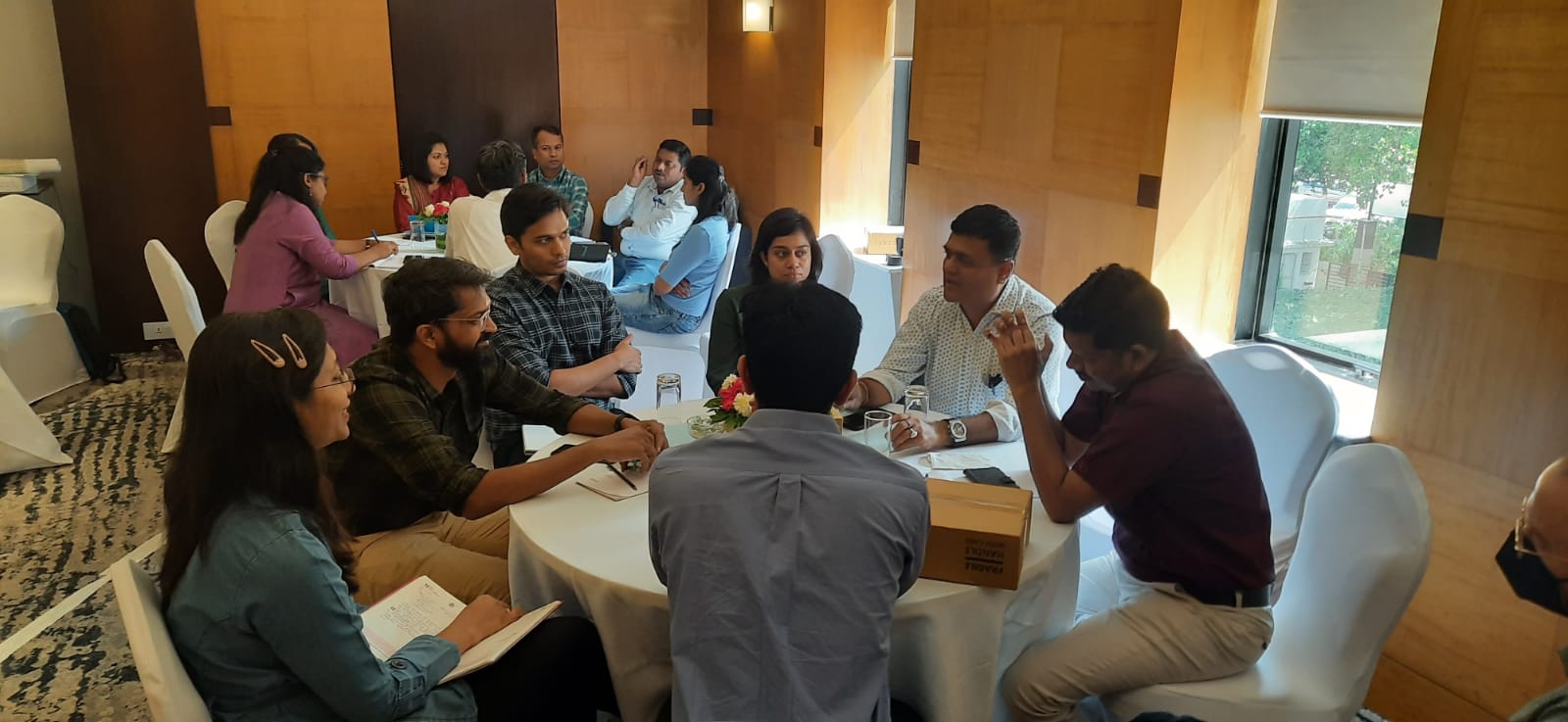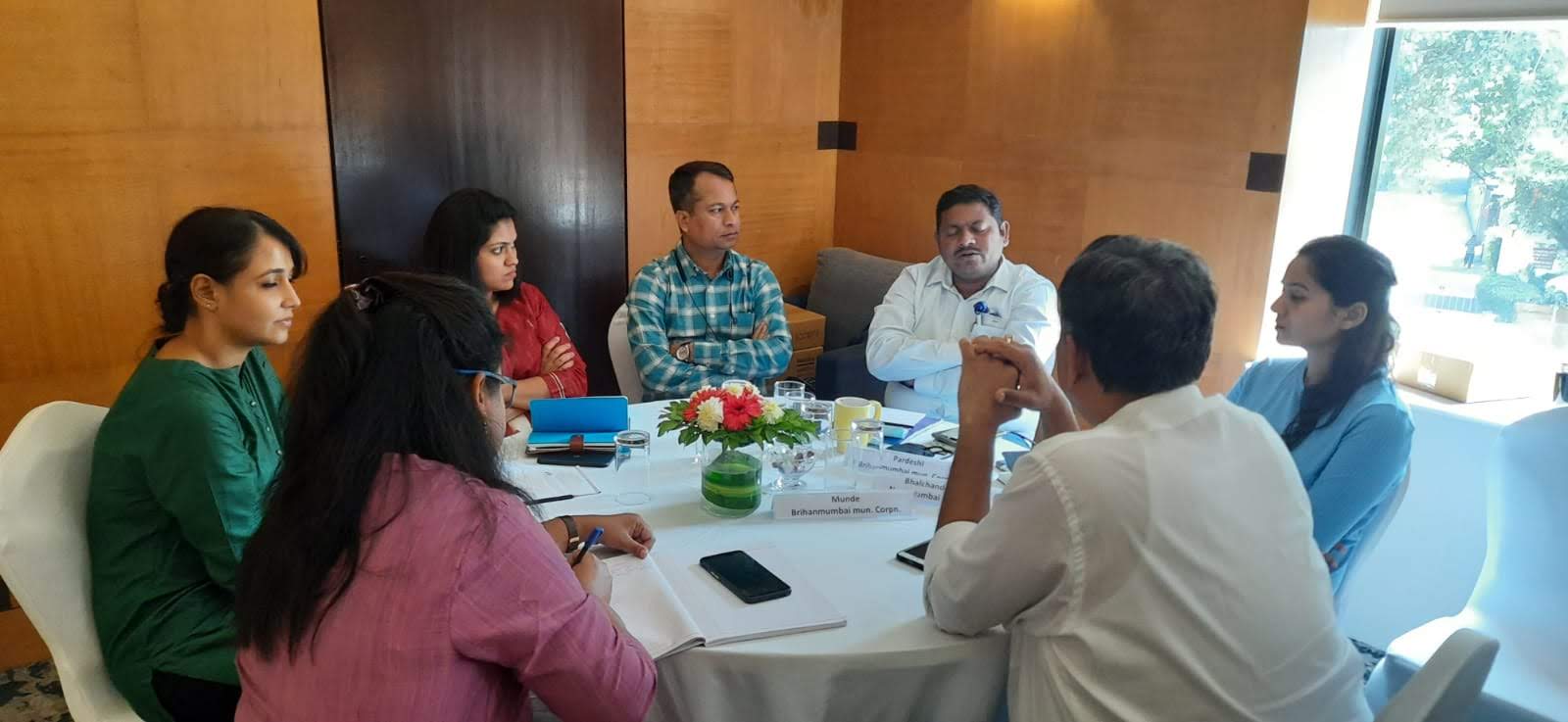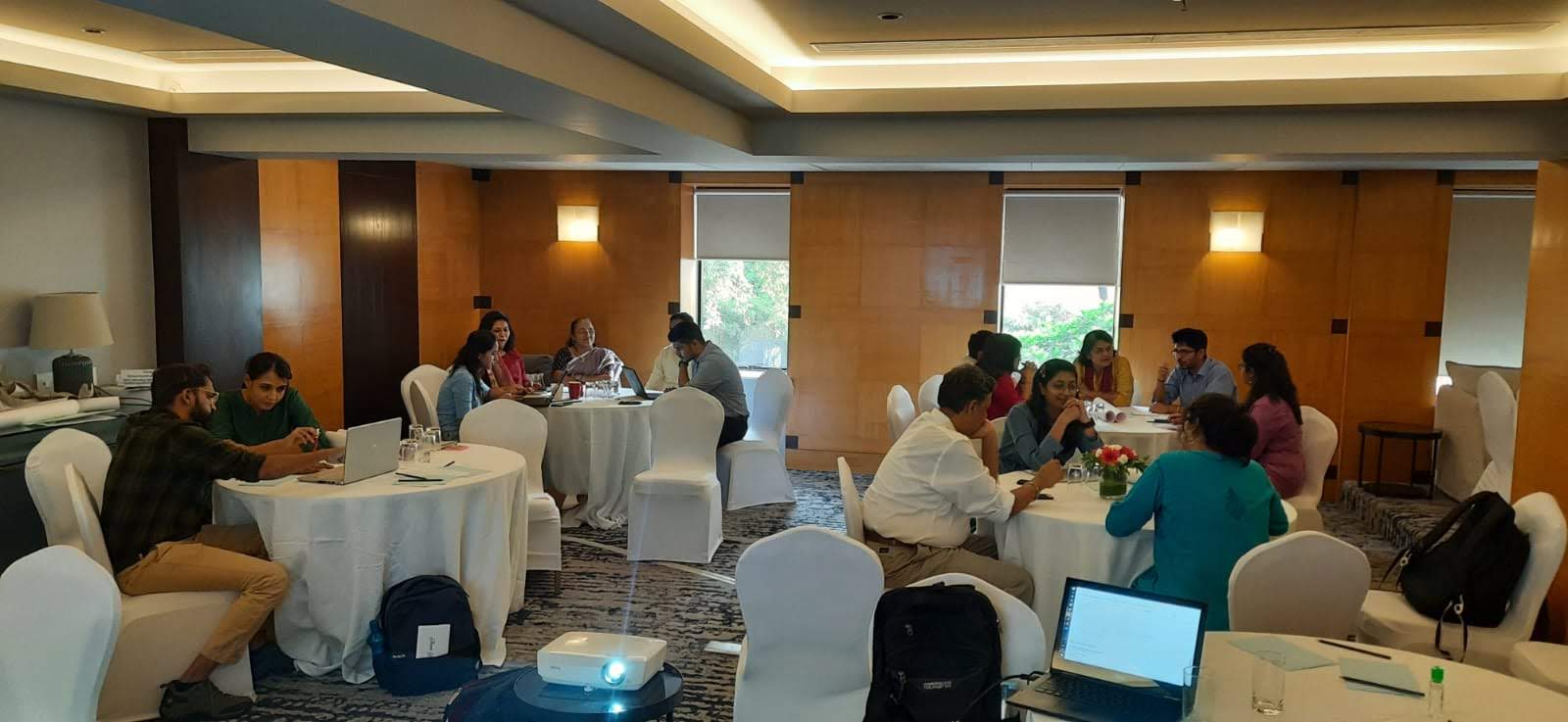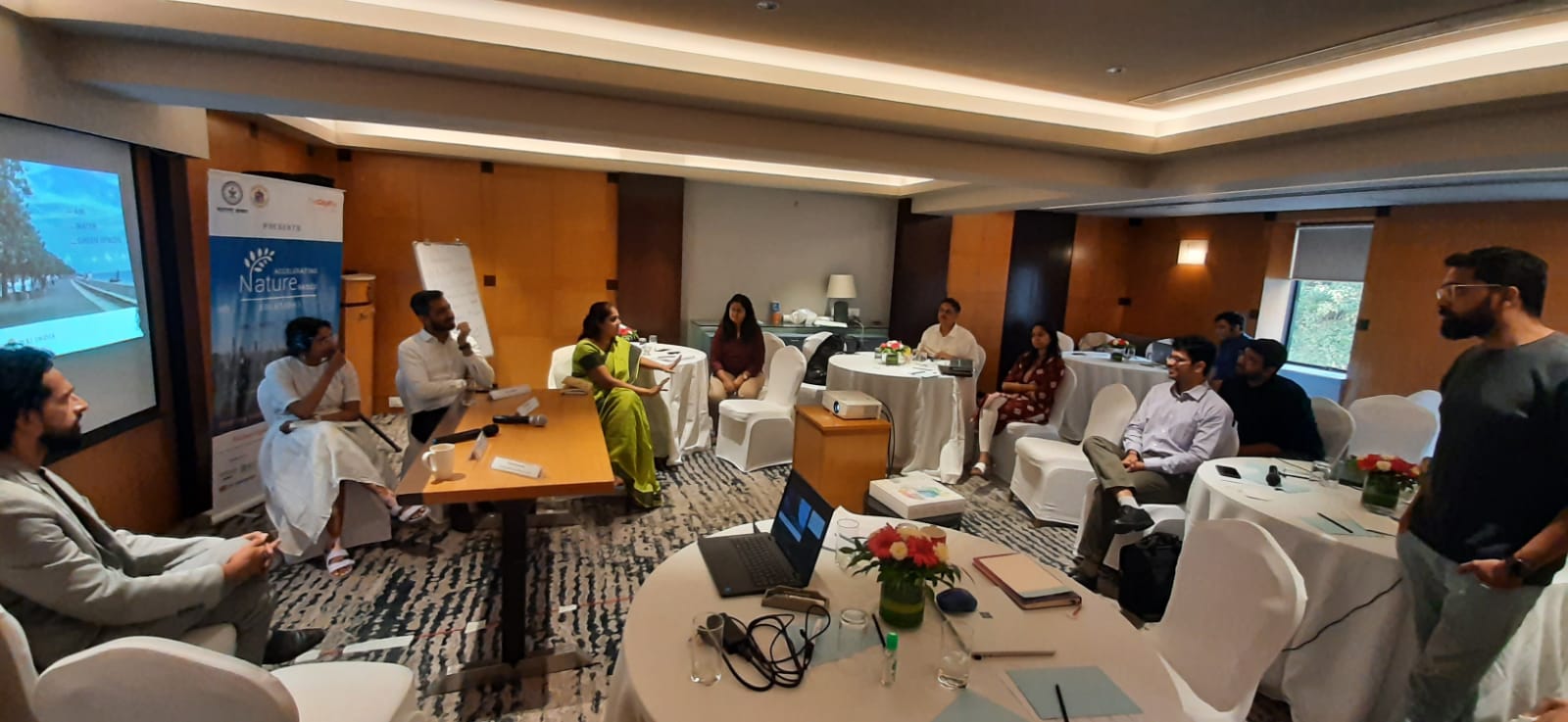 2. Masterclass on data and analytics for Nature-based Solutions was conducted which included an overview of data applications within NBS, sources of data, kinds of indicators, and a series of use cases to demonstrate real world applications.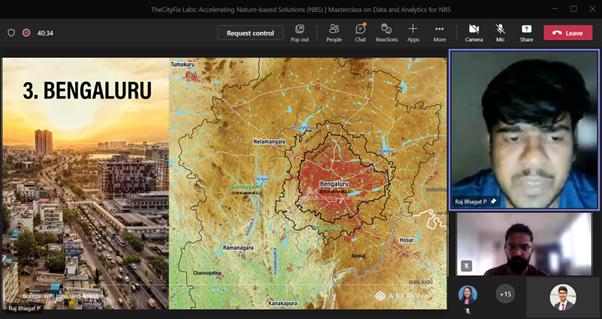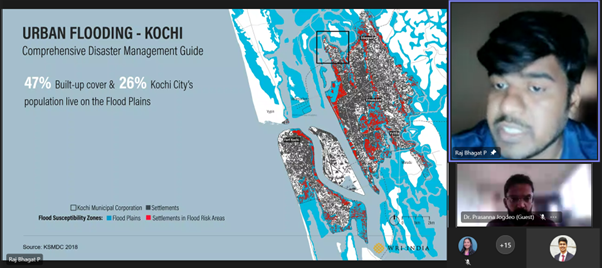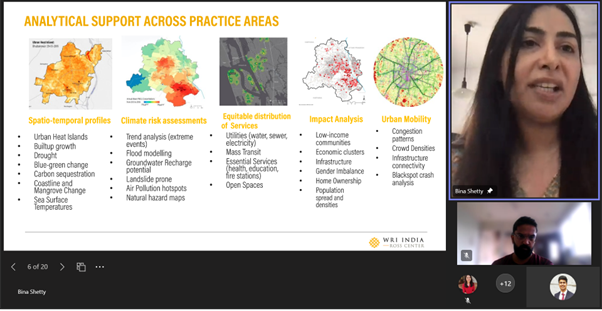 3. Masterclass on catalysing Social & Behavioral Change (SBC) in NbS projects was conducted by Uttara Bharat Kumar, Senior Technical Advisor at the John Hopkins Centre for Communication Programs. The masterclasses delved into The session highlighted behavioural economics, audience segmentation and the need to adopt a human-centered design approach that considers all stakeholders in the planning, design, and execution of NbS solutions.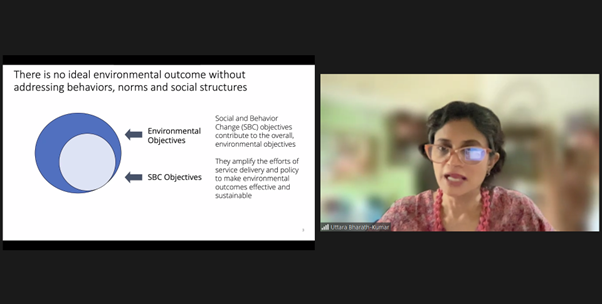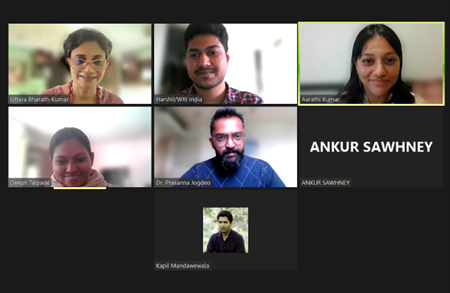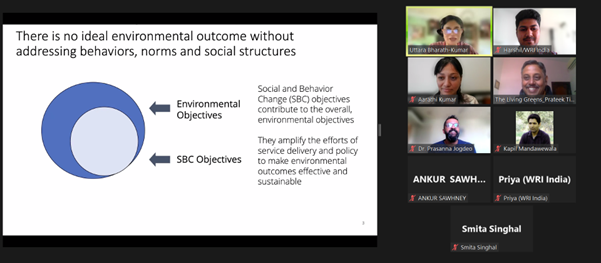 Meet our Mentors